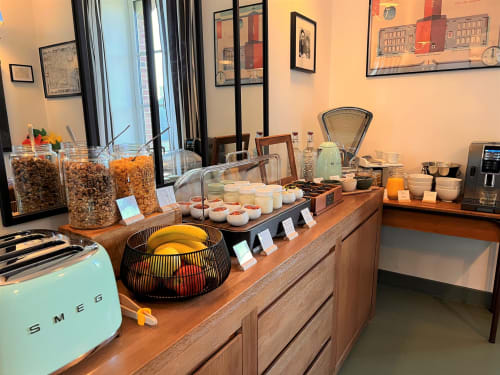 the breakfast
A moment of conviviality to be shared around our large table, our breakfast showcases local products (french pastries), organic products (jams, fresh fruits) and homemade products (pancakes, yogurts, salted butter caramel, ...).
Quality is essential for hot drinks with roasted coffee from Maison Reux, Dammann teas and homemade hot chocolate for gourmets in short pants !
When you get out of bed, awaken your senses, awaken your taste buds and taste the best of Brittany !